Cat Boxes
Your item has been added!
x
Please sign in
Don't have an account? Create one now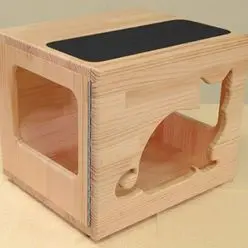 Cat Box Made of solid pine, clear-coat sealed to be non-porous and for easy clean up. Our hinged, Cats Boxes reveal beautiful workmanship, finished with no exposed screws or nails. All edges are rounded and seams are tight. Cats Box can be set on the floor, table, or any flat surface as...