Modern Cat Scratcher
Looking for a modern cat scratcher or to buy cat scratcher online? or other cat scratching furniture? You have come to the right place! Our modern cat scratcher has a unique and stable design that is totally different from traditional cat scratching posts. Cats love to "sharpen" their claws, as it helps to remove the outer layer of their fast growing claws. If they dont have a comfortable place do do it, they are likely to use a piece of your favourite furniture.
Your item has been added!
x
Please sign in
Don't have an account? Create one now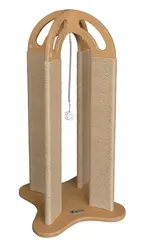 Arched Cat Scratching Post - FINALLY IN STOCK ! ORDER NOW AS IT STOCK RUNS OUT FAST Cats like to sharpen their claws in a standing position; the arched scratching post is a modern cat scratcher and was designed to meet their natural behaviour. This cat scratching furniture has a uniq...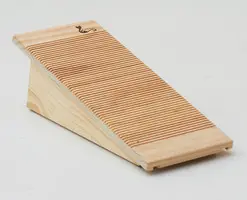 MODERN CAT SCRATCHER BOARD Cats often need to '"sharpen" their claws. It's part of their natural behavior, to remove the outer layer of their growing claws. Cat owners must provide their cats with cat scratching furniture such as a good scratching board or else cats will try to ...