Specials - Cat Wall Shelves
Your item has been added!
x
Please sign in
Don't have an account? Create one now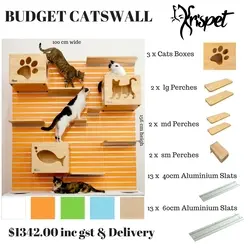 Modular Cat Wall - 100cm The modular cat climbing wall broke through the traditional designs and integrated all the modular hanging accessories which includes a cat box, cat passage, cat stairs and 5- step cat ladder on a vertical wall. The modular design of cat wall shelves not...