Arched Cat Scratching Post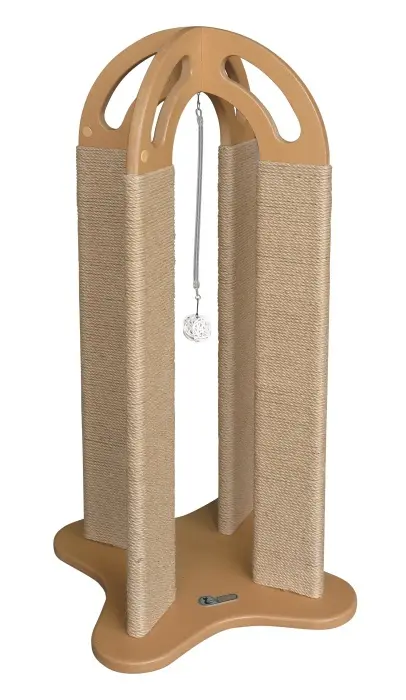 Arched Cat Scratching Post
32129
Description
Arched Cat Scratching Post - FINALLY IN STOCK !
ORDER NOW AS IT STOCK RUNS OUT FAST
Cats like to sharpen their claws in a standing position; the arched scratching post is a modern cat scratcher and was designed to meet their natural behaviour.
This cat scratching furniture has a unique and stable design that is totally different from traditional cat scratching posts. With hollow handles on top, it can easily be moved. The main stand is in MDF (medium- density fiberboard) and sealed with a transparent furniture coating.
Materials: MDF board, jute rope, rattan ball, PVC elastic spring
Dimensions: Base Panel: 40 x 40 cm Height: 92cm
Availability:
Out of Stock